Cold weather began only several days ago and I already miss green of spring. And green always makes me think of meadows, forests, Ireland, faeries... Then I get lost in my thoughts.
Various stitches, over 12 different sorts of beads.
Featured by most generous ~
EmeraldDepths
in her watcher feature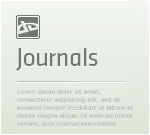 Watcher Feature XIV:thumb200580521::thumb193563933::thumb195558124:
:thumb198867714::thumb196027955::thumb196317778:
:thumb197510831::thumb144902499::thumb194120962:
:thumb198602459::thumb192407793::thumb175708681:
:thumb191276623::thumb194645039::thumb197306582:
:thumb197907634::thumb196773302::thumb189806570:
:thumb197100420::thumb155715020::thumb197559307:
:thumb197154744::thumb183417433::thumb183559234:
:thumb197539239::thumb193652298::thumb197547010:
:thumb197274730::thumb191305251::thumb194375124:
:thumb197819742::thumb196533268::thumb197541847:
:thumb197378306::thumb191435149::thumb198098038:
:thumb196795586::thumb178520666::thumb197346761:

along with some other great stuff.

I like this one, it's very artistic. My mom would like it too, I suppose, as she is a painter and creates mostly abstract paintings. I think you got lost not only in your thoughts, but also in your bead storage

Just kidding

I really like the way you've collected those various beads and joined them in such a beautiful net.
Reply

Ah, bead soup is one of the beaders' most loved and hated stuff. Just mix beads and make something freeformish.
Reply

That is simply stunning, great design! <3
Reply

Thanks. It's only a freeform, but I guess the beauty of the it lies in the freedom of choice you have

Reply

Charobno!!! Tako savrshen naziv... E sad i meni nedostaje prolece...
Reply

beautiful colours & design
Reply

Reply