This is the second cuff I made for the Cuff bracelet swap
[link]
on Craftster forum. It was a bit difficult to make a bracelet for someone who has taste so different from mine.
Freeform right angle weave and netting.
Featured by

in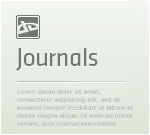 Feature ButterflyWhen I was surfing around and browsing DA I came across some really lovely and outstanding Butterfly jewelry pieces that I felt just have to receive some more light :D

FEATURE: BUTTERFLY

:thumb160819043: :thumb201906681: :thumb109167366: :thumb28247407: :thumb134205926: :thumb255185493: :thumb102114887: :thumb47599134: :thumb262737670: :thumb91810745: :thumb116356001: :thumb265028683: :thumb120271687: :thumb214119266: :thumb98140502: :thumb181910632: :thumb148159743: :thumb211557457: :thumb163207559: :thumb56138372:


I didn't believe at first it is from you - pink?
I bet it looks wonderful in black too.

Reply

odlična

Reply

wow totalno netipicno za tebe,ali kao rekvizit za neki fantasi pilm :3
Reply